Edinburgh Guild of Weavers, Spinners and Dyers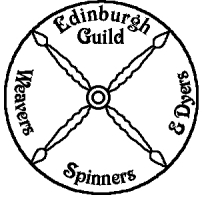 Guild News
JANUARY MEETING
ONLINE EVENT. Saturday 15th January 2022 from 10am; likely to be about two hours. By Zoom.
Spinning with a Purpose. Talk from Katie Weston of Hilltop Cloud, based in the hills of Mid-Wales. Katie gave us a talk in March 2021 about the Origins of the Modern Sheep.
For the Zoom link, email Penny Skett: pennyskett then @ then gmail.com
NEWSLETTER
Click here for the newsletters archive.